Plant Five for Life and Dycle are collaboratively exploring cross-cultural connections to landscapes from birth across generations. We invite you to join in this exploration and to add your story.
This week we asked: How did your parents celebrate your birth?:
__
A friend
Of all the children, I was the only planned child and so they were prepared for my birth, they were excited and the whole family was excited.
My grandfather plants a fruit tree for all his grandchildren in his backyard…It doesn't matter which one is mine, just that when we look out, we know that they were planted because of us, one was planted because of me. They are mostly pear trees.
One tree was also planted at my parents house for me, but they no longer own the house and moved away from the area. My tree there is just a regular tree.
We eat the pears.
(Beth, USA, 40+)
—
A mentor
Amazing question ... I do not know so ... there was not much of a party!
(Gunter, Belgium, 60+)
—
A hairdresser
My parents probably rejoiced and then they cried. My story is not a good story because my mother suffered from post-partum depression.
When my mother died a year ago, she surprised us when her will told us that she had herself cremated and her ashes spread in a rose garden. She asked that every time we smelled a rose to think of her.
(Samantha, emigrated UK to Spain, Scottish descent, 30+)
__
My Mother-in-law
My parents celebrated my birth with a great party because I was born on my father's name day, St. Augustine! I have a book my mammy wrote with all the explanations!
In Spain, the birth is usually celebrated with the baptism, which you know all about already from going to cousin Melchoir's!
(This entailed... a church ceremony, a band marching down the street, candy thrown from windows to the street, a big dinner, gifts, activities for kids after dinner…).
(Maria Teresa, Spain, 60+)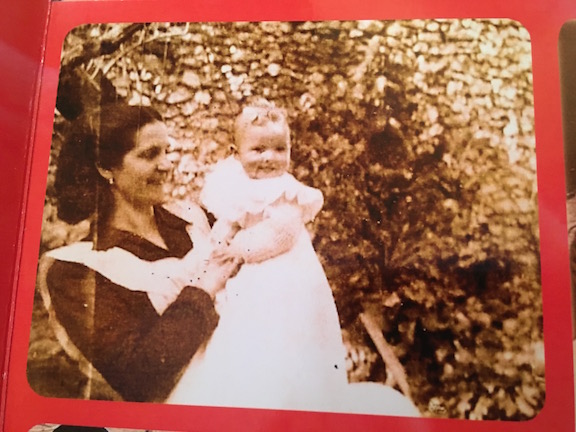 My Mother
I have no idea how to answer this question!
(Then, one day later…) I spoke with my older brother Gene. He doesn't know of anything special that was done when I was born. Some people planted trees back then, but we lived in Queens. Our yard was small. Your Nana celebrated the birth of each child at the Christening. Everyone had a large party. Remember everyone was baptized right away back then - 3-6 weeks after birth. I did the same for you and Tricia.
(Julia, USA, age 60+)
__
Love these stories? You can go to @Dycle to read more (Ayumi has captured some lovely stories from Japan and Berlin).
__
Before you go, tell us! How did your parents celebrate your birth?
You can add your stories below or travel to @PlantFiveForLife and add them there. You can also send an email to christine at plant five for life dot org. #ForestBirthStories
Feel free to include first name, origin and age.